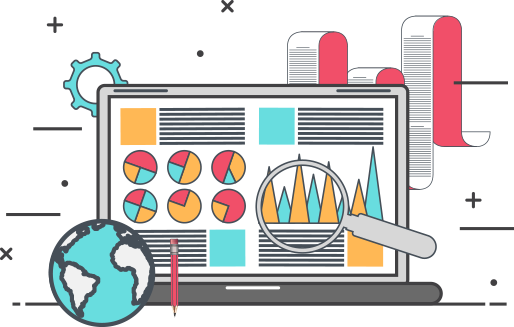 Give more power to your business with diversified marketing methods.
"Work with Race Digital Solution we are an integrated marketing agency offering professional and
affordable marketing solution."

To keep the business on a higher paradigm, a brand needs a dynamic marketing strategy. Modern marketing focuses more on digital marketing, but conventional marketing still has the power to give your business stronger roots. If you think that your business is missing the required exposure, then an integrated marketing solution is for you.

For smart marketing and advertising strategy, it is suggested to have the best of both the world. Race Digital Solution, the integrated marketing agency offers the best advertising and marketing plans to mid and small size businesses.
You cannot use a sword where you need a needle, and an integrated marketing solution tells us how marketing verticals can be combined to achieve a bigger goal. Integrated marketing is the need of time. Every marketing vertical has a unique strength, they have certain characteristics that help in achieving a particular goal.
The role of SEO cannot be replaced with SMS marketing, or banner advertising cannot replace social media. Give your business the name,
and fame with a well-designed integrated marketing agency.
Services that we offer:
Branding
Creative
Digital Marketing
Media
Public Relations
Web Development
Our team has helped many budding brands in availing the potential of the market with its professional plans. Contact us to learn more about the power of integrated marketing.
Start working with an company that can do provide every thing at you need to generate awareness, drive traffic, connect with
Start working with an company that can do provide every thing at you need to generate awareness, drive traffic, connect with
Start working with an company that can do provide every thing at you need to generate awareness, drive traffic, connect with